ℹ️ Check-ins can be enabled by Admins, Program Leads, Coaches and Team Leads.
To do so, follow these steps:
Click on your organization icon
Navigate to organization setting Settings and then Teams & Check-ins
Select a team
Click on Edit

at the bottom of the page

Click Enable Check-ins and refine the settings with the options below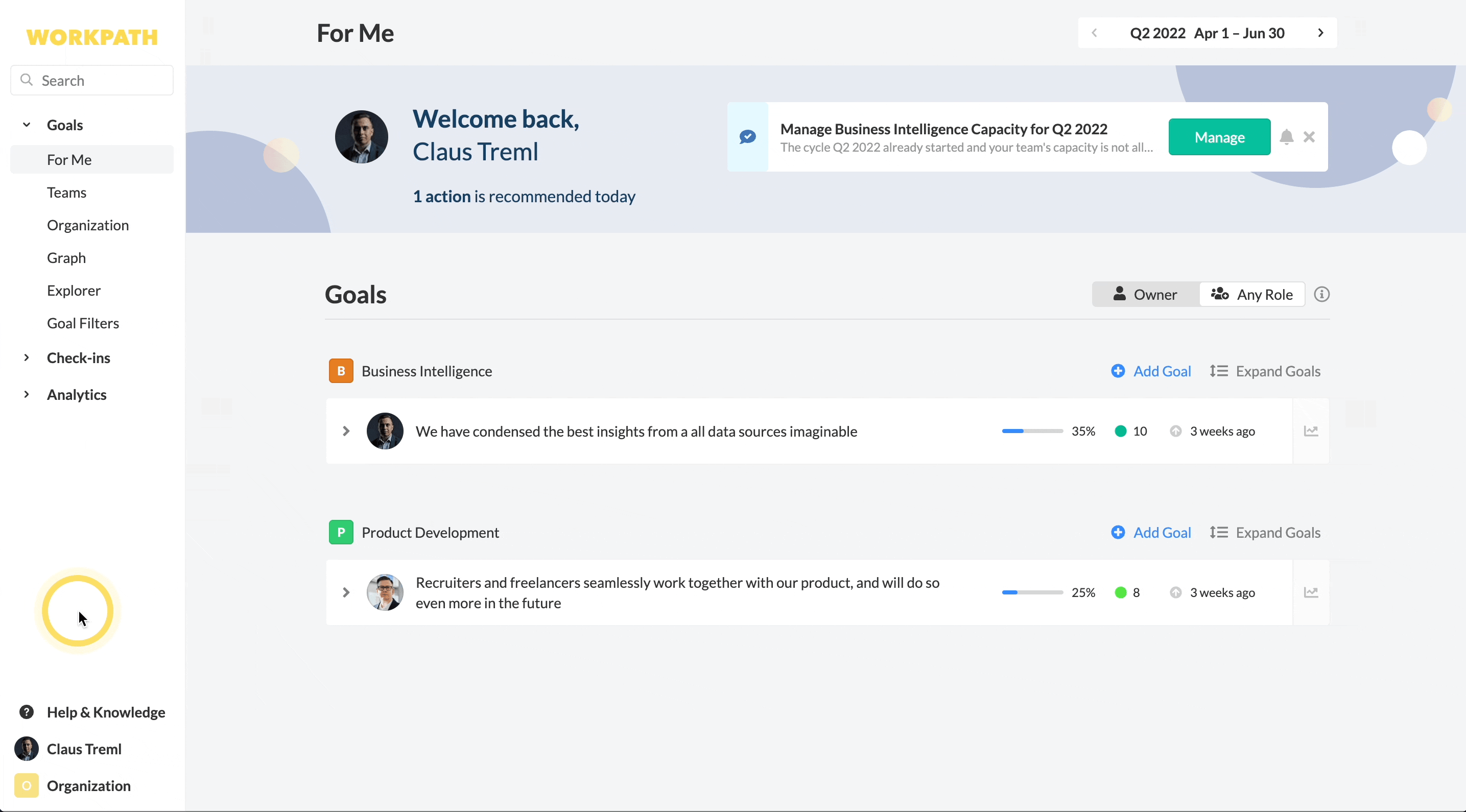 When you enable Check-ins for a team or change any of these settings, all members of the team will receive an email notification. The email will also contain a link to the event series. We recommend that organizers add this series to their favorite calendar tool and send an invitation to participants, so all users will be notified if additional information are added to the event. Please remember to add new Team Members that have joined the team after enabling the Check-in to this calendar series as they will not automatically receive an invitation.