Organizational structures are often complex. In Workpath, teams can become part of a higher level team to adequately represent these structures and enable consolidated insights and reports.
How to nest teams
Nesting teams, i.e. positioning a team within a higher level or parent team, can be done in the Team Settings.
To do so, you need to have permission to edit a team. Team leads, assigned Coaches and Program Leads can do so.
Navigate to Settings > Teams & Check-ins. Select a team where you have the permission to edit, and click the Edit button in the bottom right.
From there, click on the Parent Team field. Search for a team and select it.
💡If a team does not appear in this list, it means that this team cannot be selected as a parent team. This is the case if selecting the team would create a loop - e.g., if Team A is the parent of Team B, then Team B cannot be the parent of Team A.
💡The number of levels in which teams can be nested depends on your product plan. If your product plan allows you to nest teams in two levels, then Team A can contain Team B, but Team B cannot be a parent to other teams. If you would like to nest teams in more levels than currently available in your account, please contact support@workpath.com.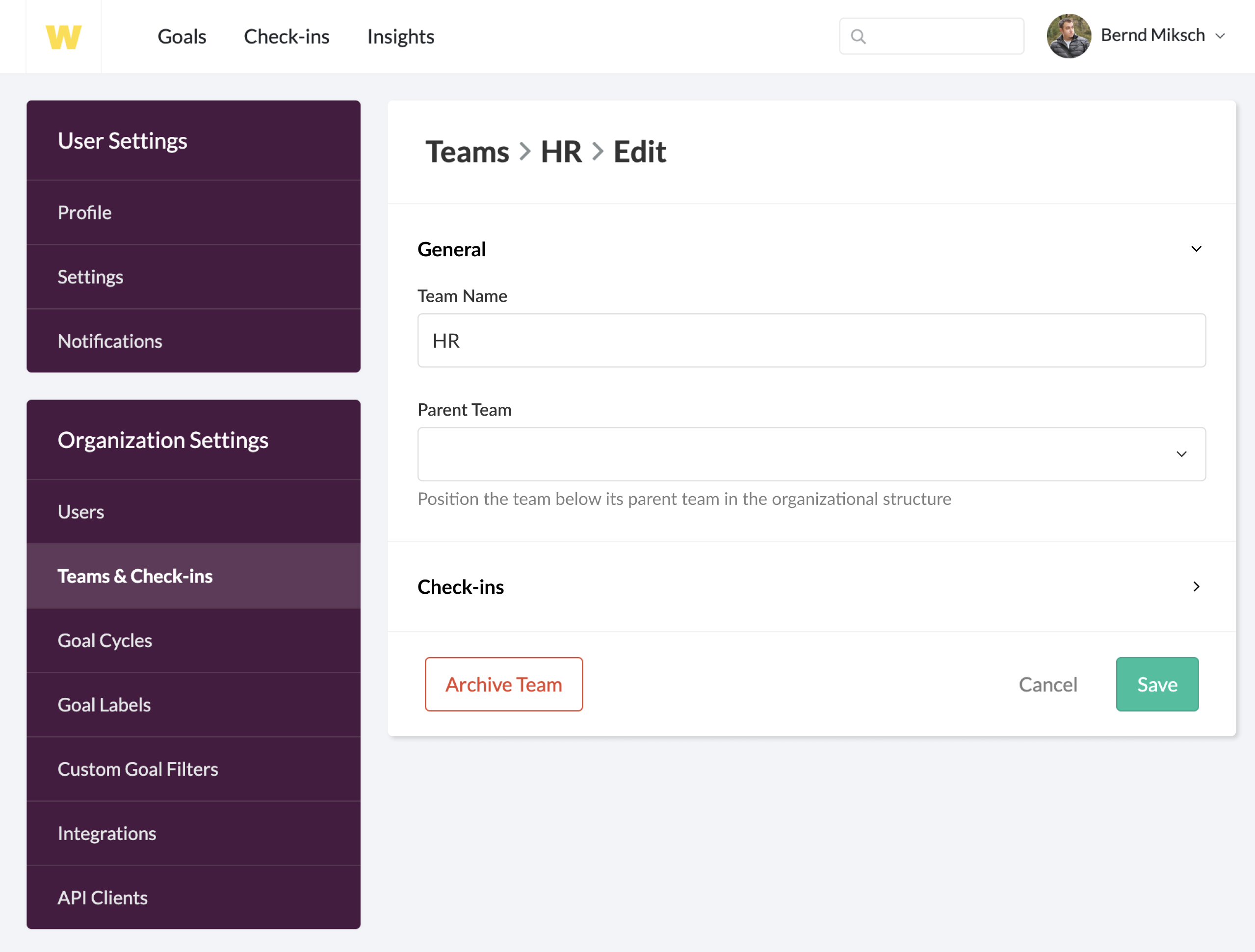 What will happen when you nest teams
When teams are nested, the team list in places like the settings or the team dropdown in the Goal module will show the team within another team.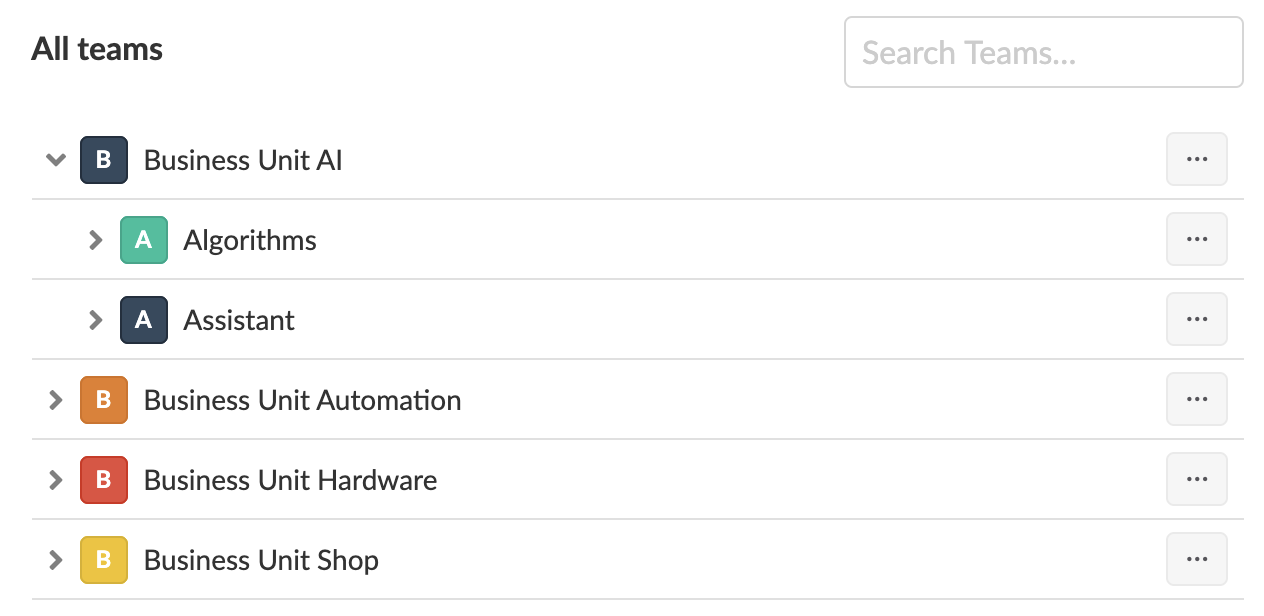 Parent teams behave just as regular teams - they can have members, Goals and assigned Coaches.
Permissions can also be defined individually for each team, even if nested within other teams. So even if Team A is the parent of Team B, Team A's members do not automatically receive any permissions for Team B. Of course, they can also be made members of Team B and thereby allocated permissions, e.g. for editing the team or creating Goals.
💡Teams with sub-teams cannot be archived. To archive them, either remove them as a parent from their sub-teams or archive these sub-teams before archiving the parent team.