Goals in Check-ins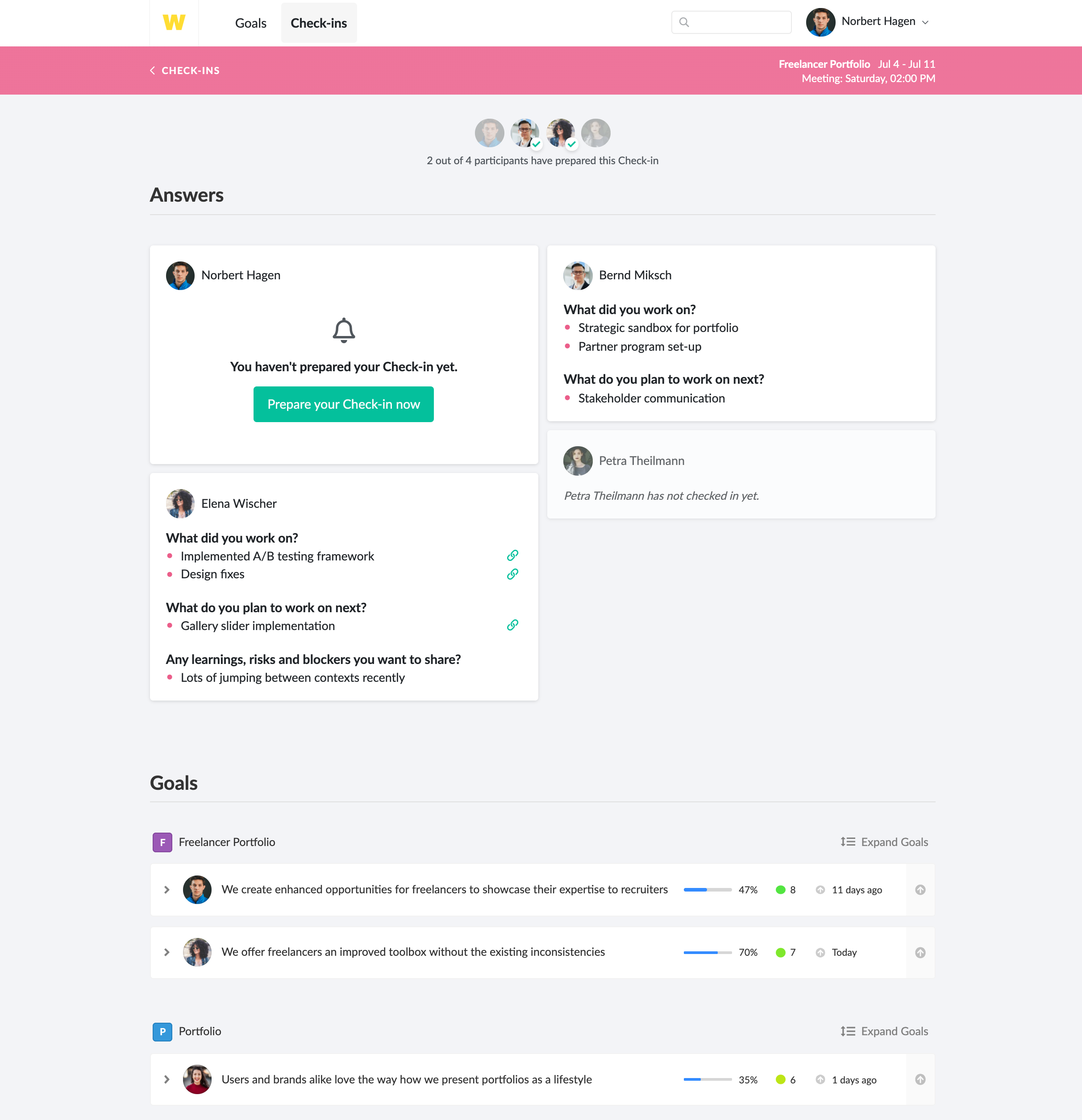 Check-ins are a great way to align with others on what is currently happening, learnings and blockers.
But they become really powerful when the Check-in participants jointly take a look at their Goals and reflect on their achievement: With what we are doing, are we actually pushing the needle to achieve our Goals?
We now make it easier to do just that: By showing relevant Goals directly in the Check-in. With the format known from the For Me Page, it's visible on a glance where Goals stand, what their confidence level is, and also when they were updated for the last time.
And if something's not up to date here, Goals can be updated directly from this view, without ever leaving the Check-in!
Which Goals will show up?
This view always shows the Goals of the Check-in team at the time of the Check-in. So when you go back to look at a Check-in you conducted the last cycle, you'll see the Goals that were relevant back then. We're also displaying Goals where the Check-in team is collaborating as of course it's also important to keep track of these cross-team collaborations.
Note that with this release, we're removing the "Updates" tab in Check-ins in preparation for more functionalities that we'll add to these Goals soon, such as a view on how they changed since the last Check-in, and which answers of participants were linked to this. Stay tuned!