To understand how a Goal is doing, it's rarely enough to just look at its progress and confidence level. Often, teams ask themselves questions such as:
What happened here recently?
What were the last updates and comments on this?
Are we continuously making progress or are we stuck?
If we continue like this, will we reach the Goal or do we need to do things differently?
Workpath's progress-over-time charts provide visual, easy to understand answers to these questions. Let's explore some of the key features: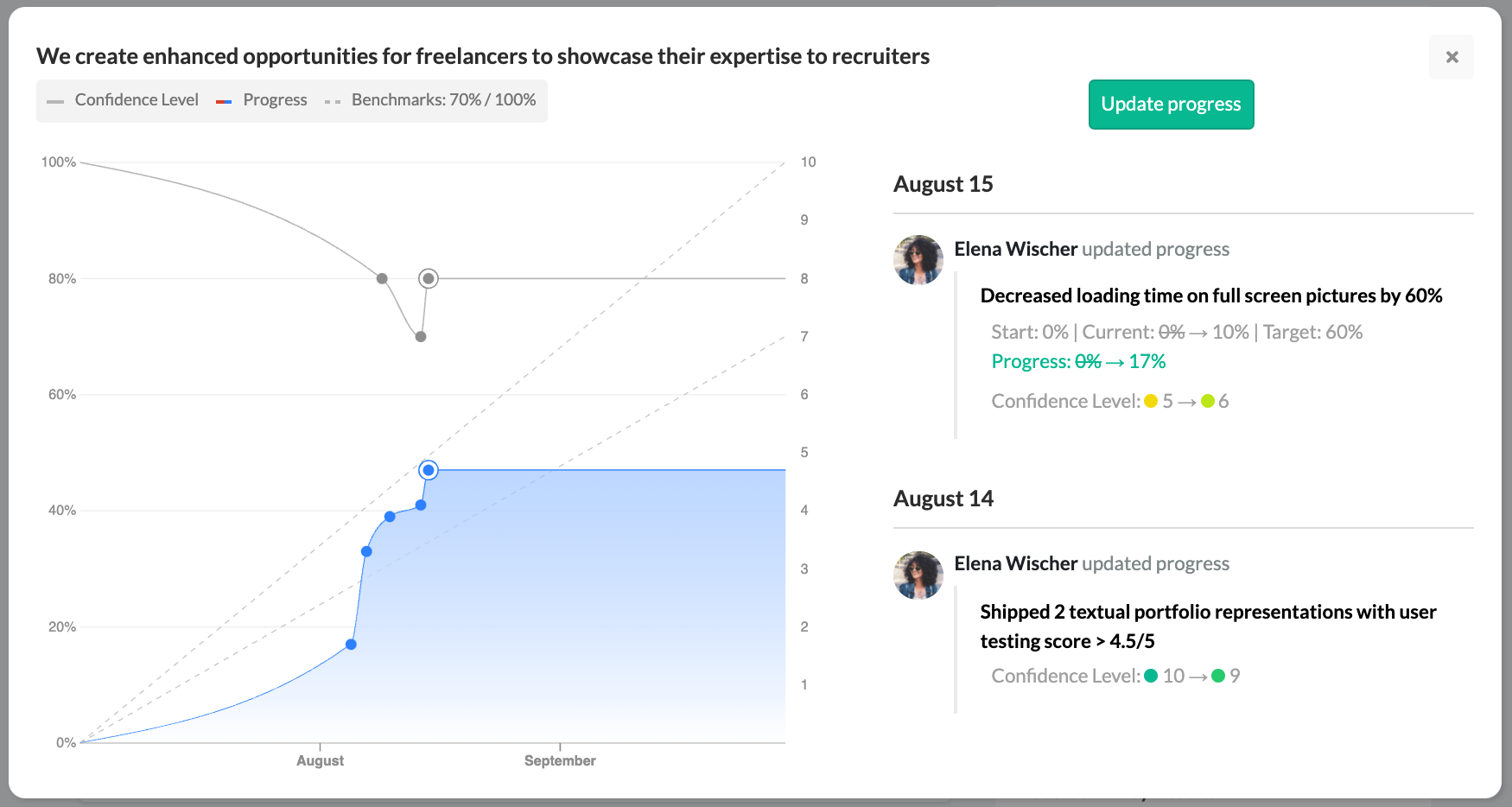 A visual overview of progress, confidence level, and updates to them
The charts allow you to easily see how the progress and confidence level of Goals or Key Results developed over time. This can help to understand how far you have come and how much still needs to be done, while providing a clear view how much time has passed and how much is left.
The fastest way to find out what happened recently
Next to the chart, you can see the updates and comments for this Goal (or filtered by Key Result), left by you and your colleagues. This allows you to understand the latest changes and the current state faster than ever.

And if you want to learn what happened on a specific day, simply moving your cursor over update points in the chart will reveal more details and comments on the right side.
Available when you need them
When looking at the detail page of any Goal, a preview in the top-right corner already gives you a glimpse of its development over time and clicking on it reveals the full chart with all details. Clicking on any Key Result shows the same preview in the opening sidebar.

But often, you might want to take a look at recent changes and updates directly when discussing a Goal in a Check-in, or when skimming the Goals in your personal For Me Page. In this case, you can open the new chart directly from there, without ever leaving the page.