Leveraging analytics to ensure a successful performance of OKRs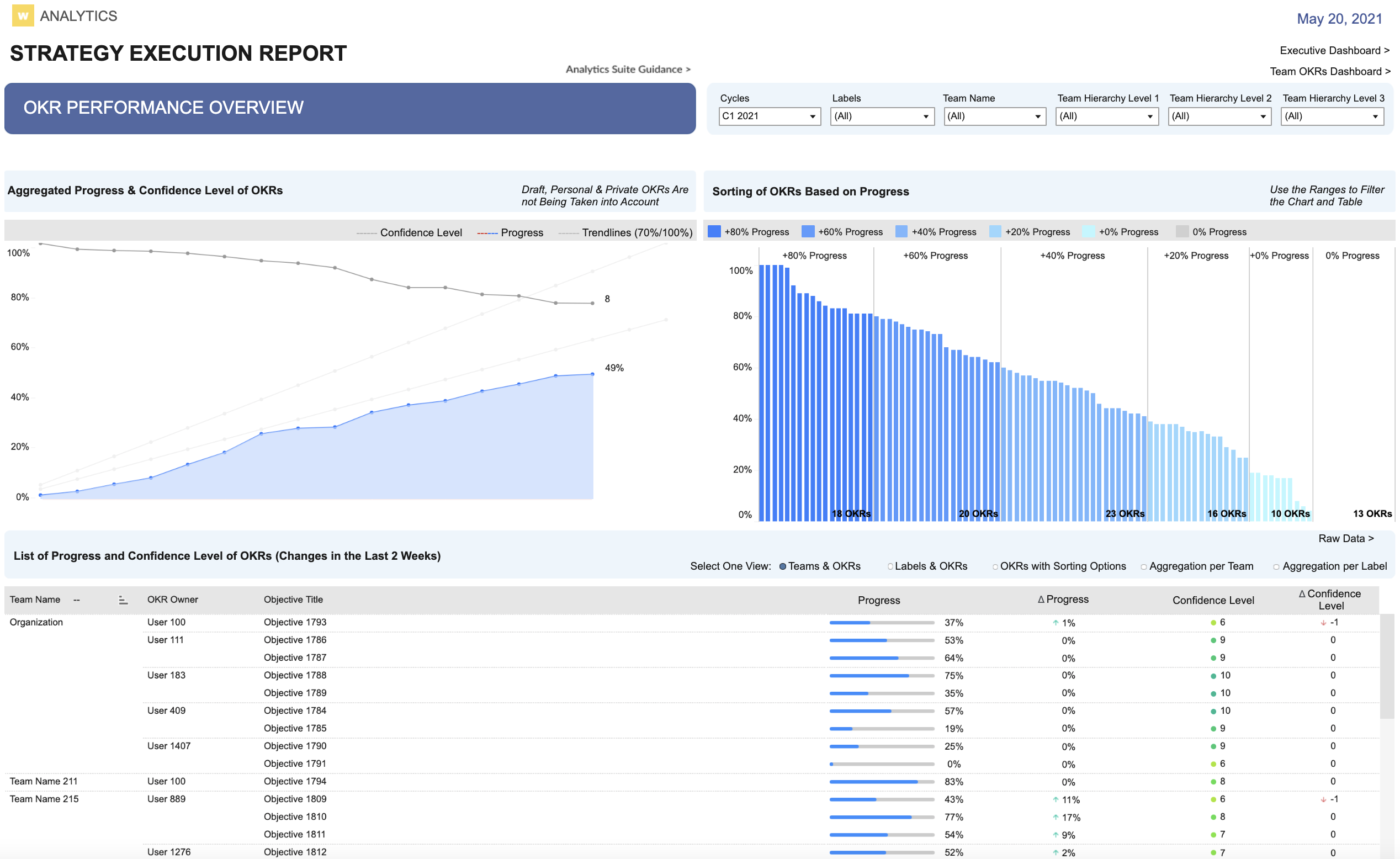 The Strategy Execution Report provides the necessary insights to measure the performance of OKRs in your organization. With this report, you are able to detect and eliminate blockers in the execution of your strategy, understand how the team OKRs are developing over time and get aggregated information on OKRs of different hierarchy levels. The report provides 3 dashboards that give you different information points for various use cases.
Overview Dashboard: Monitor

the evolution & performance of the OKRs of one specific hierarchy level, label, or an individual team

Executive Dashboard: See at a glance an overview of the OKR performance of one top-level team which one or more subteams
Team Dashboard: Get deeper insights on the OKRs of individual teams, including initiatives and contributions they are getting from other teams
⚠️ The Analytics Suite is available for Workpath Enterprise customers. If you are interested in using it, please contact us.