Workpath allows categorizing Goals related to strategic intiatives or other characteristics relevant to your organization by managing a shared set of Goal Labels.
Common use cases for Goal Labels are:
Categorizing goals related to strategic initiatives
Communicating differences in the goal setting process throughout the organization (e.g. by adding the Label "aspirational" to stretch goals, if not the whole organization is using them)
Marking goals for review by Goal Masters, by adding a label "to review"
Goal Labels can then be used in the Goal Explorer to filter for them and aggregating metrics though the export.
Edit Goal Labels
Goal Labels are set by your organization's Workpath Administrators. If you are an administrator, go to Settings > Goal Labels to manage your organization's labels.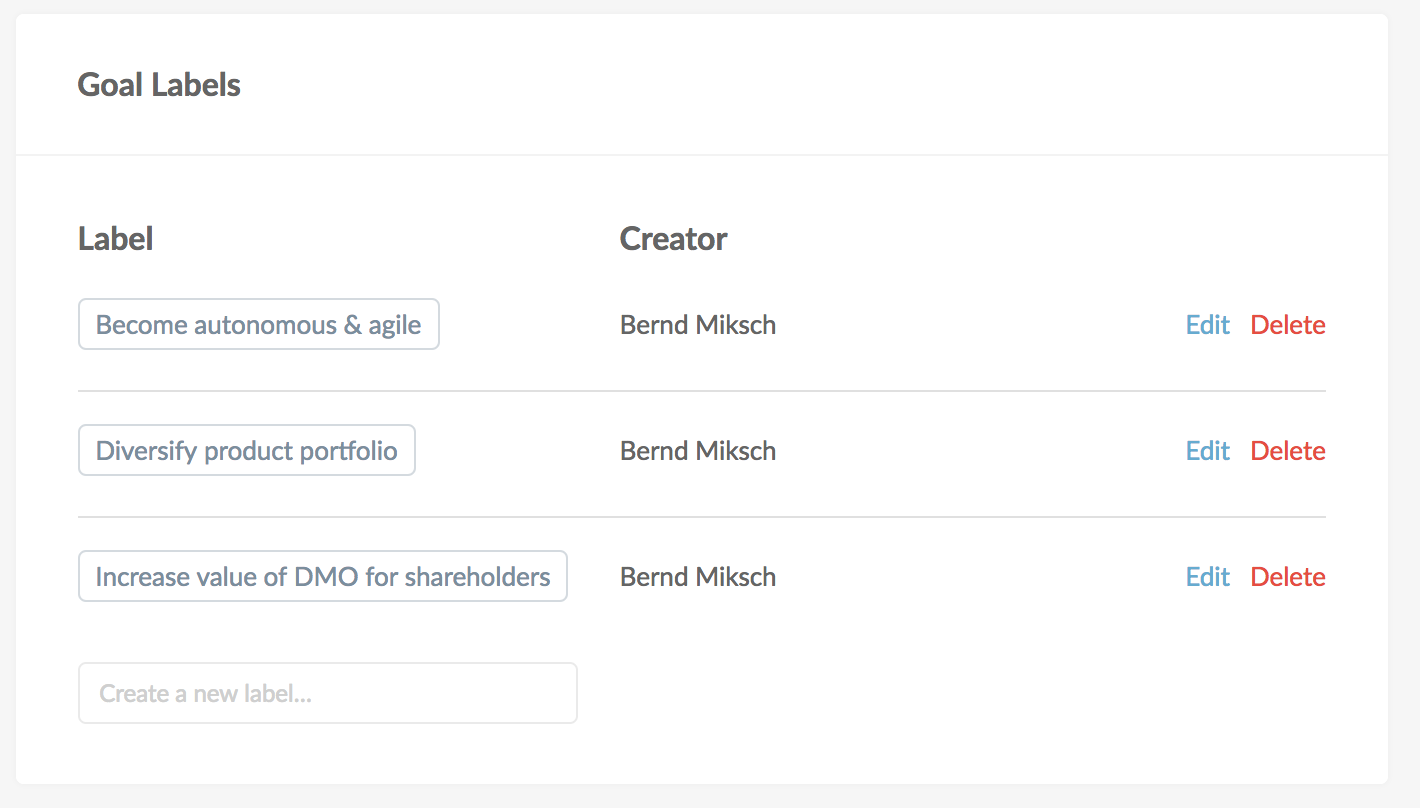 Adding a Label to a Goal
Goal Labels can be added directly when creating a new goal.
Adding/removing a Label for an existing Goal
Everyone in the organization can add / remove Labels to Goals they can edit by opening the goal and clicking on Edit.
Searching for Labels in the Goal Explorer
Goals can be searched by their respective labels in the Goal Explorer.