ℹ️ Before you can use Workpath for MS Teams, learn how to set up the integration here.
Logging into the Workpath App in MS Teams
Before you can start using the app, you must log in with your Workpath account. Start by entering the domain of your Workpath account, which is the part before ".workpath.com", e.g. acme.workpath.com
If your organization has set up SSO (single sign on) for Workpath, you will be able to see a page similar to the following after you have clicked "continue":
Click on the button to start the SSO flow. Alternatively, you can also login with your password if that is what you use to access Workpath.
Viewing OKRs
In MS Teams you can view all OKRs in which you are involved as an owner, team member or stakeholder. To get to the overview follow these steps:
Open the MS Teams app on your dektop or phone
Click on the Workpath icon in the sidebar
Expand all OKRs
Updating Key Results
You can also update Key Results directly from within MS Teams.
Click on to see further options
Click "Update"
Adjust the progress and/or confidence level
Optionally, add a comment for further context
Click "Update" to save the changes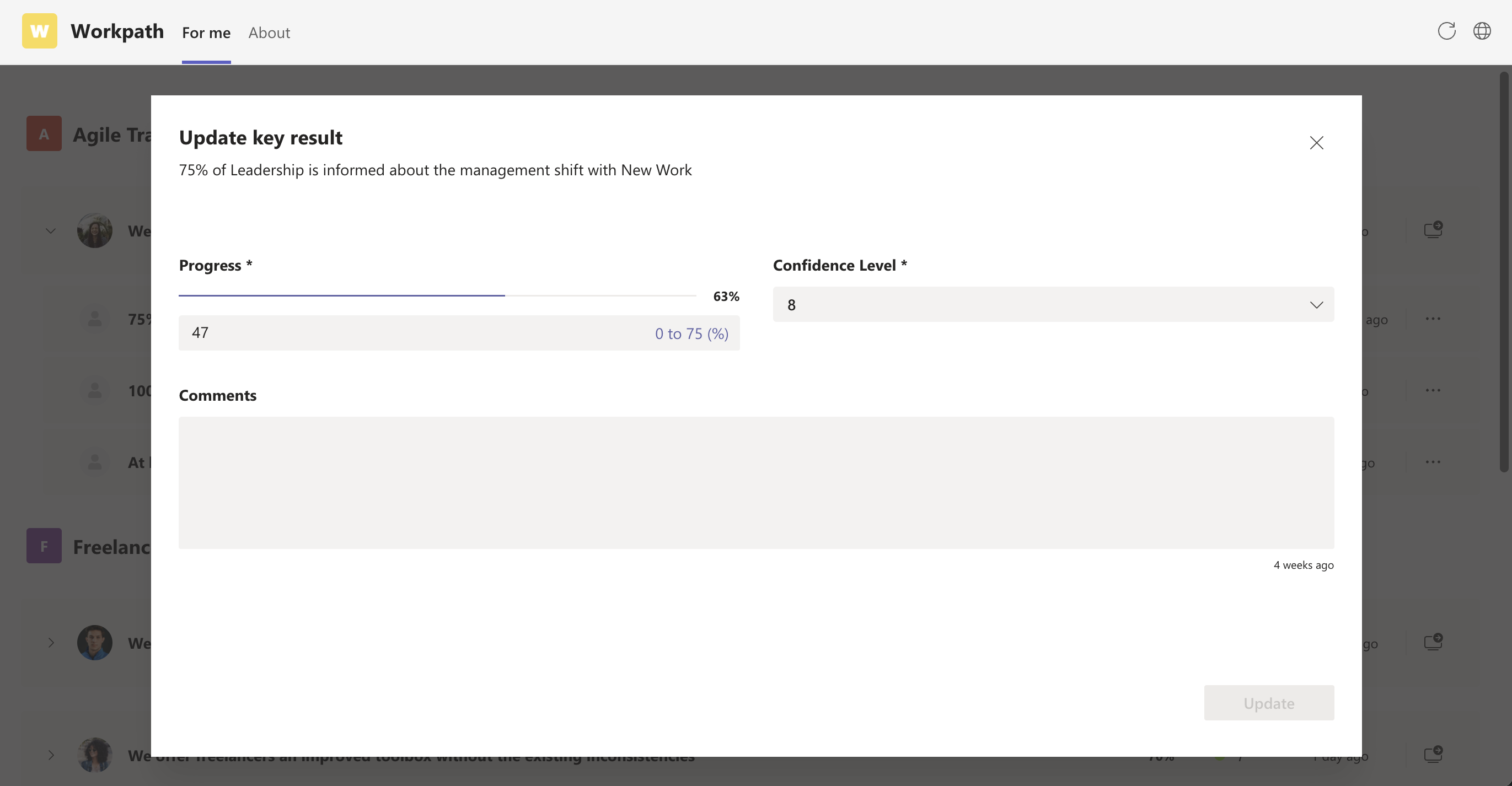 Learn more about how to calculate the Goal progress and confidence level here.
Notifications
Notifications to e.g. update Key Results are now also available directly within the app instead of just via email. The respective action can be taken directly from there without leaving MS Teams.